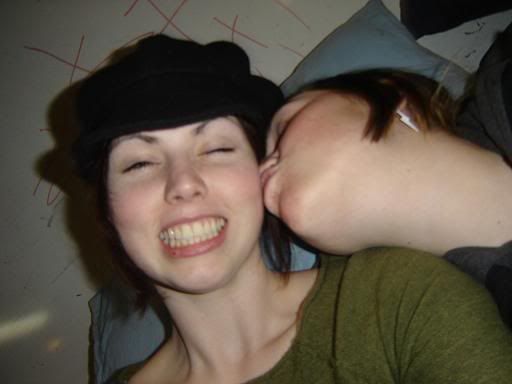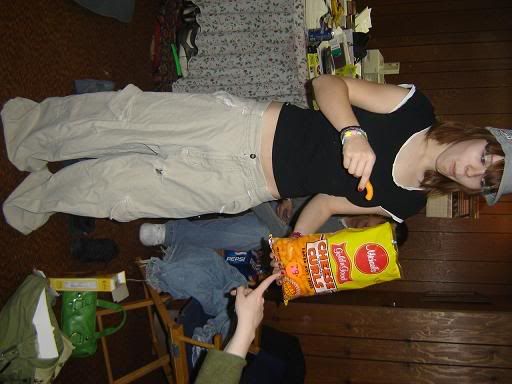 michelle wearing big skater pants in the year 2005 and eating bargain cheese curls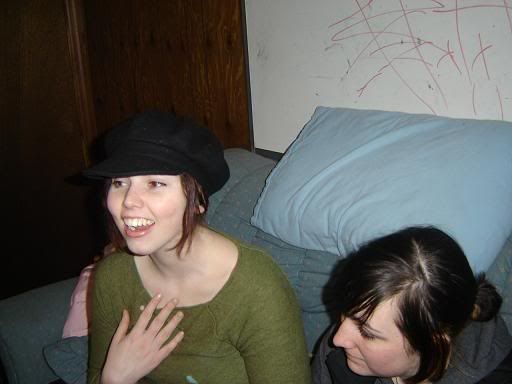 i am probably explaining to everyone how much of a lesbian i am.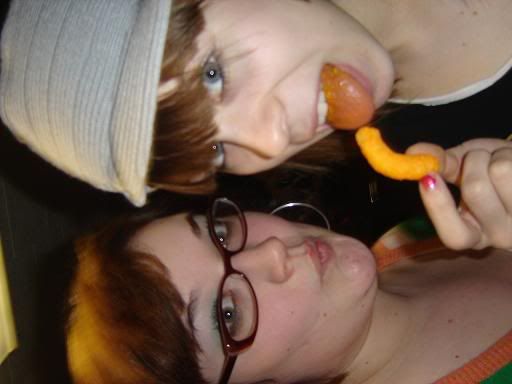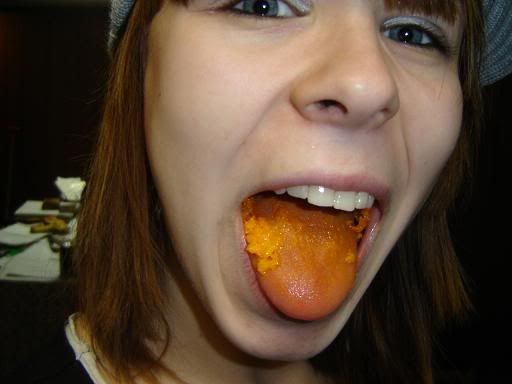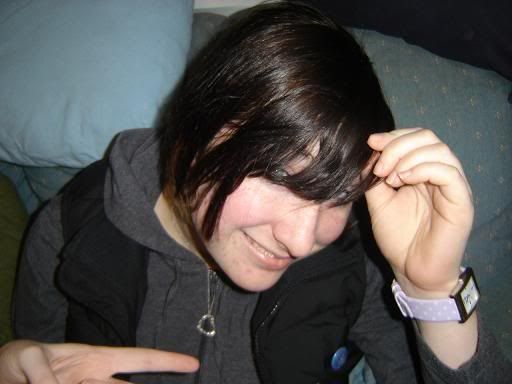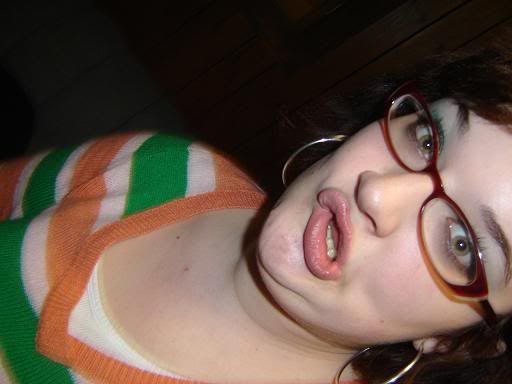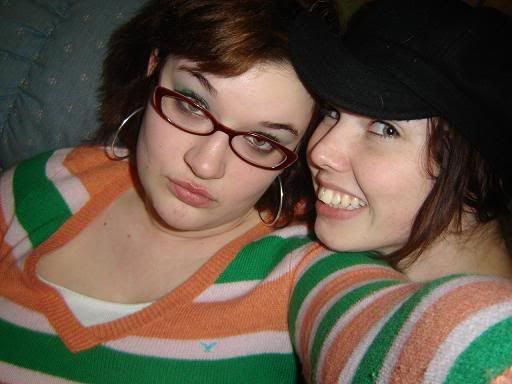 i look so happy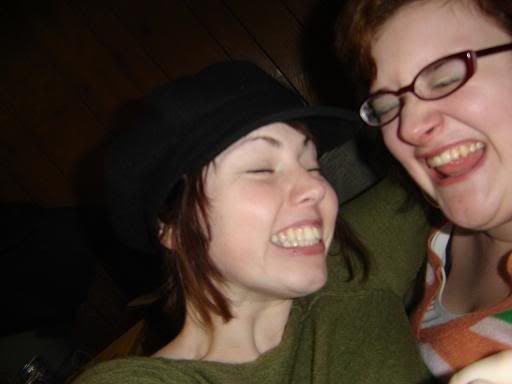 i look even happier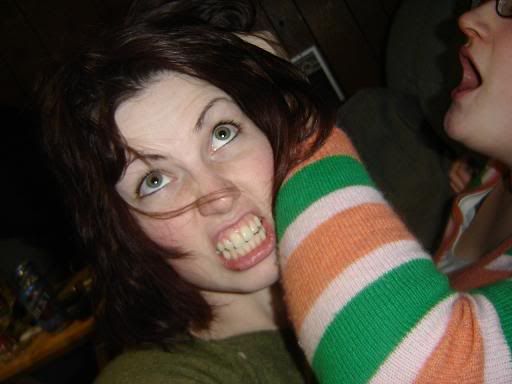 shannon wasnt feeling me. apparently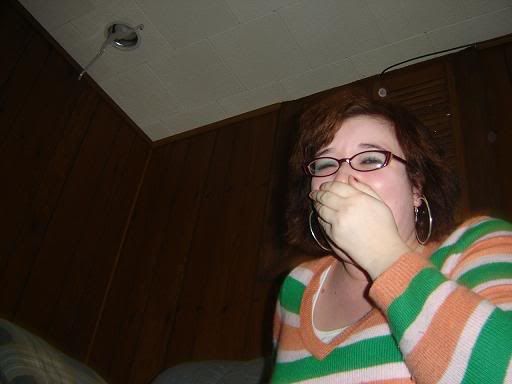 there is a coat hanger in the light!!!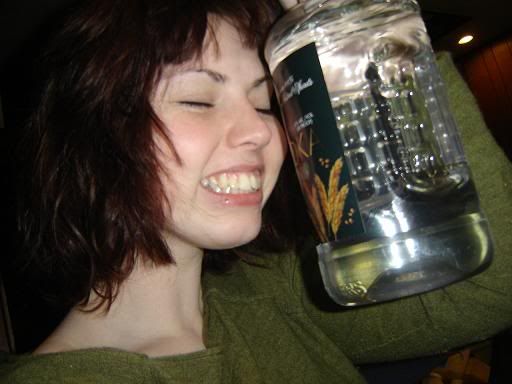 hah i looked like such shit last night. i loved it.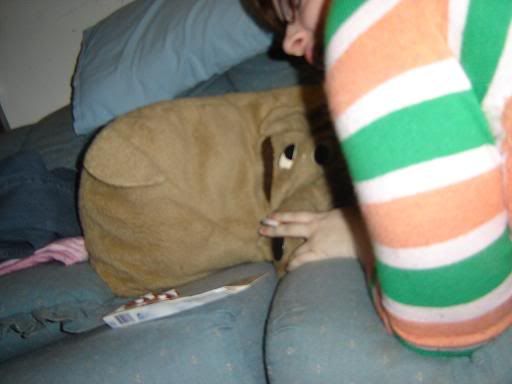 the pillow was a dog. A DOG. a stressed out dog!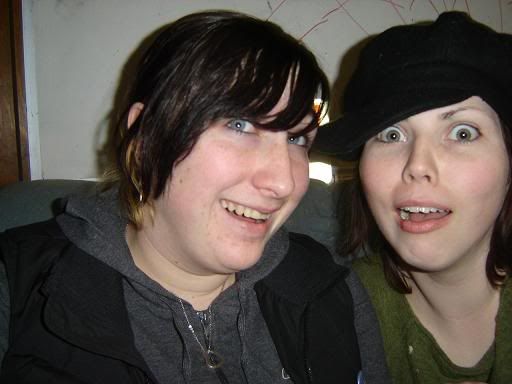 oh hey hi.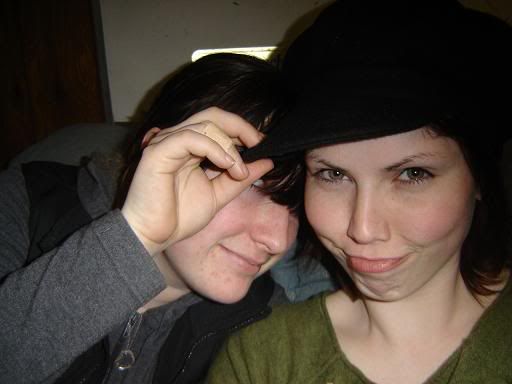 i invited jocelyn under my umbrella tree.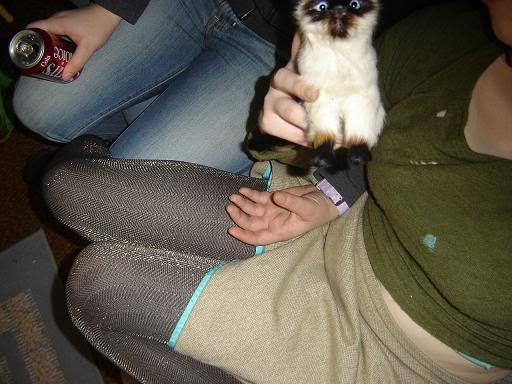 the SCARIEST THING I HAVE EVER SEEN IN MY LIFE. THIS CAT.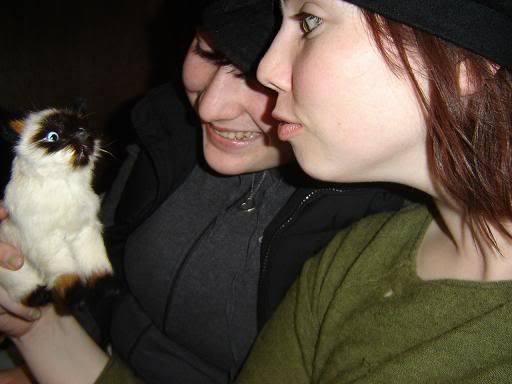 the cat trying to be our friend.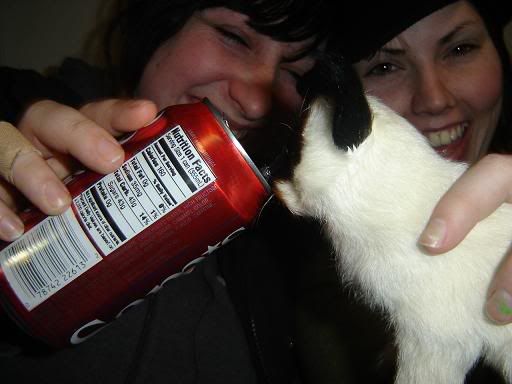 jocelyn and i offered him a drink.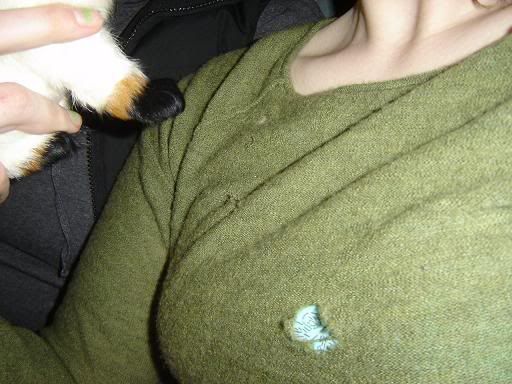 then he got all up ons me.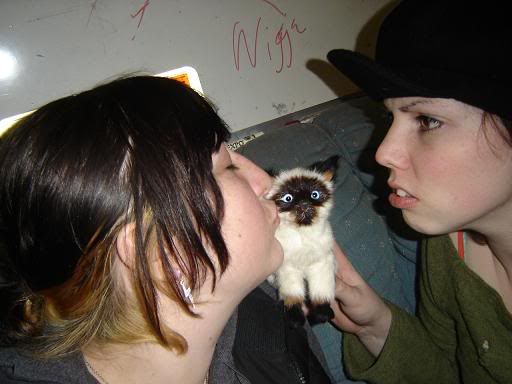 THEN he got all up ons jocelyn. and i was jealous.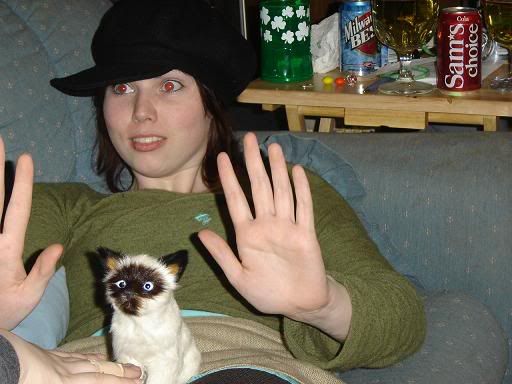 i have bounderies you know.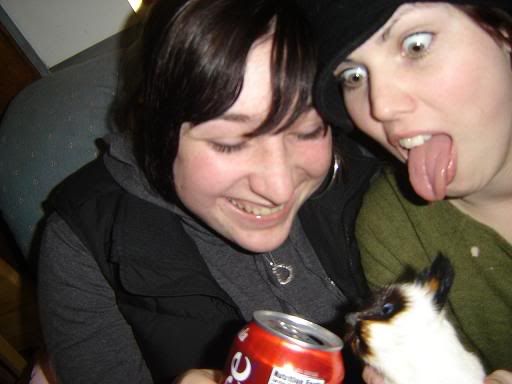 but not really, i guess we all just needed some more cheap soda!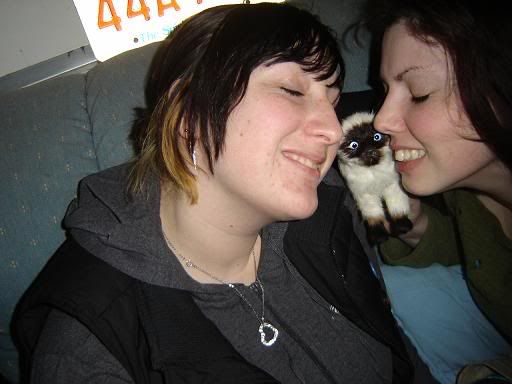 that was it, we all fell inlove.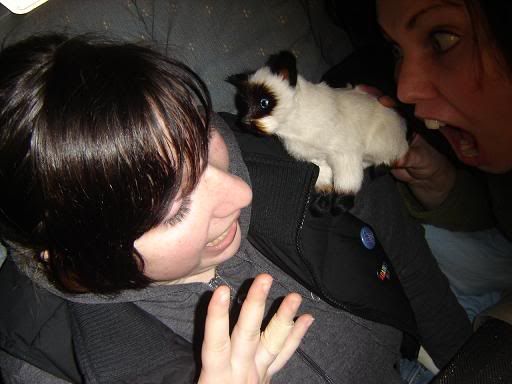 THEN IT TURNED ON US. AHHHHH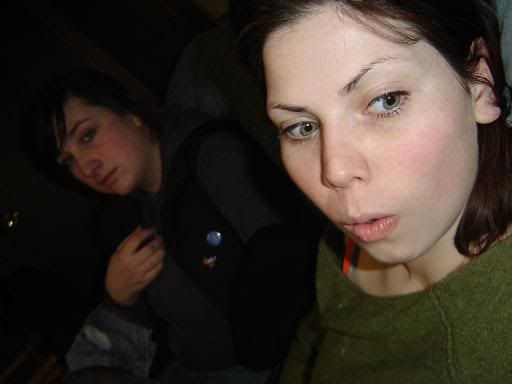 We dont need that pussy drama. DAMN.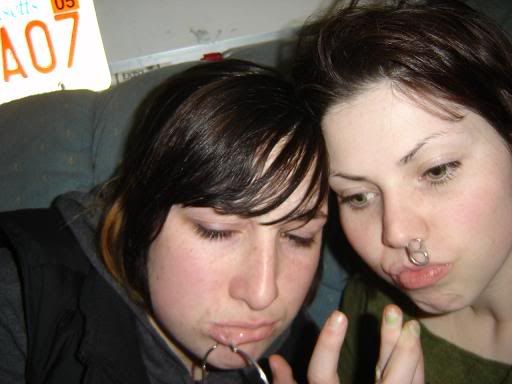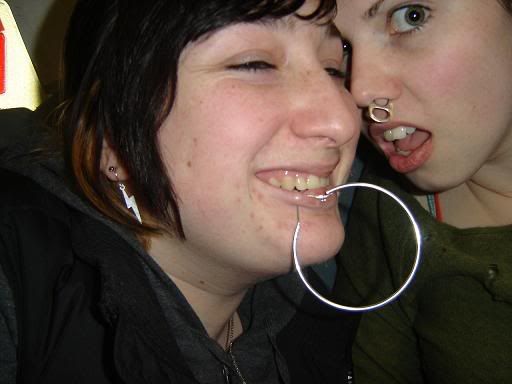 what we really needed was some ill piercings.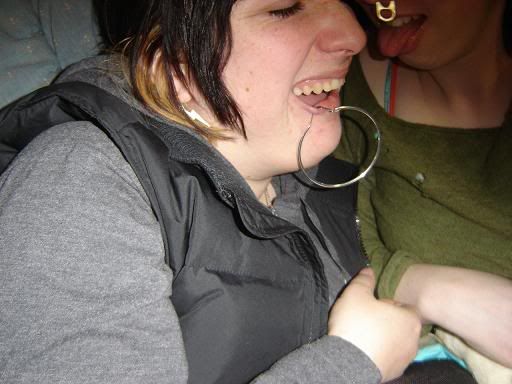 yeah we got them at the auburn mall tattoo piercing place.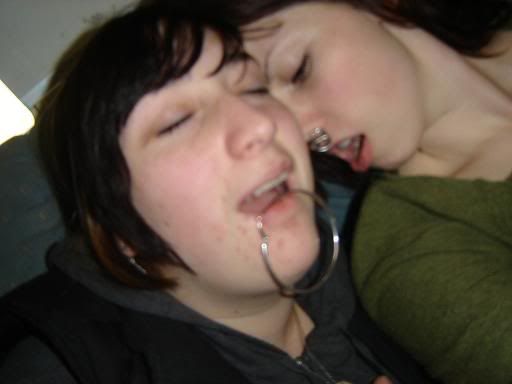 SIGH SIGH
ALSO
golden's pizza denied us. and it made me really stressed. so stressed that i had to turn to jokery.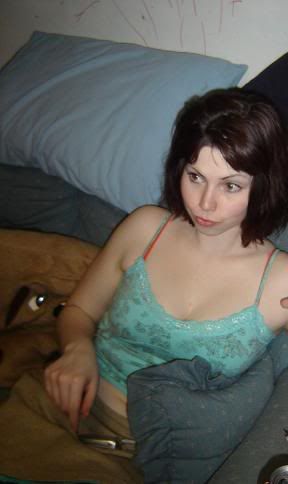 the golden's denial.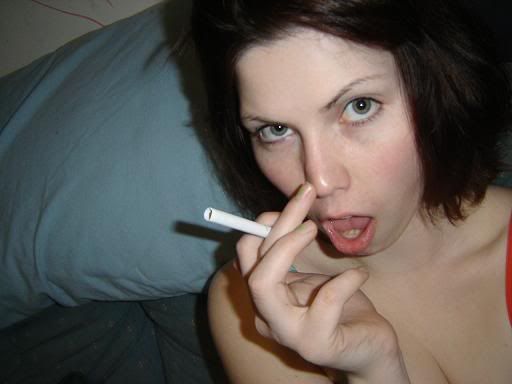 i turned to pretending to smoke to ease my hunger pain.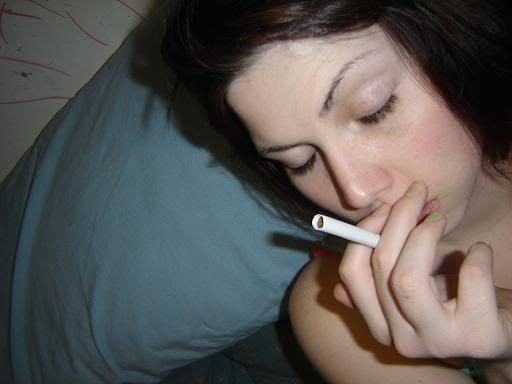 it started off innocent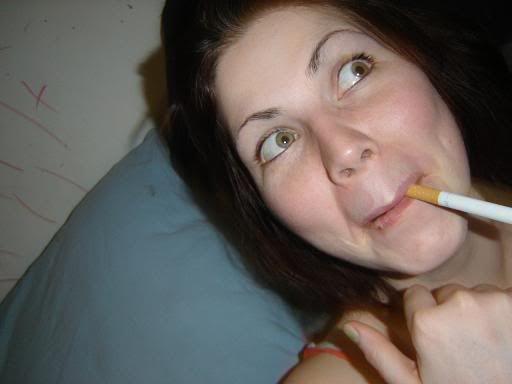 then it just hopped up in my grill.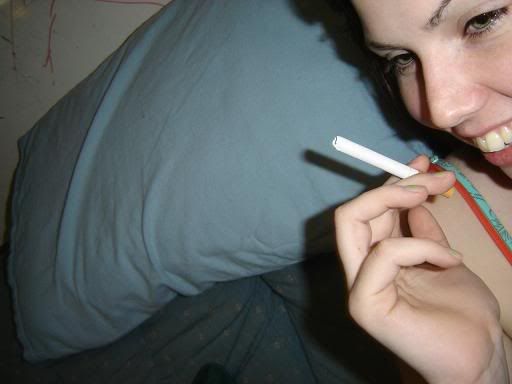 and i was all "nah nah i dont think so"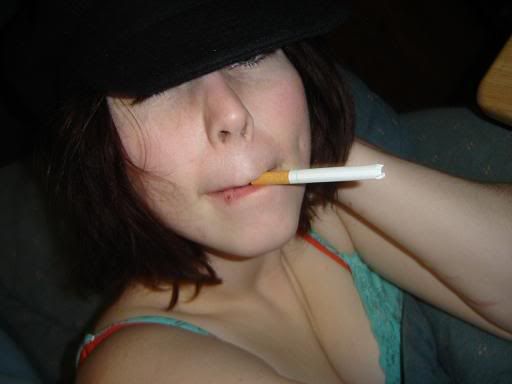 the ciggy definately thought so.
told me some funny jokes. made me laugh.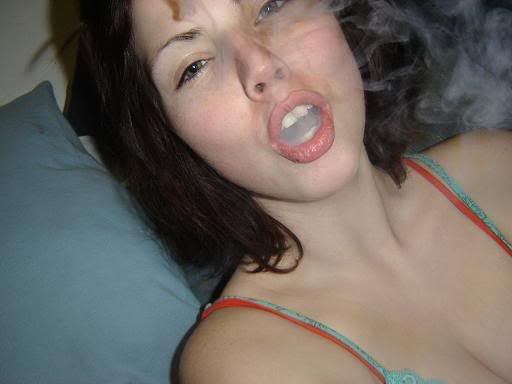 make me choke.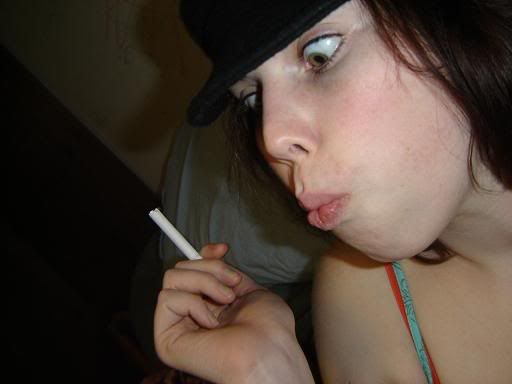 made me feel mature.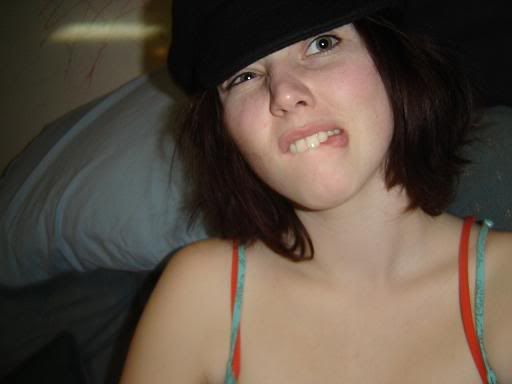 yet confused.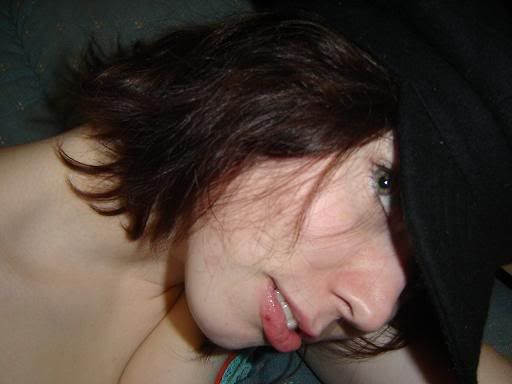 but older.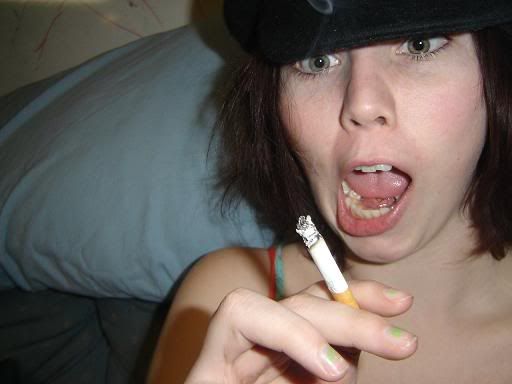 flick me flick me, it squealed.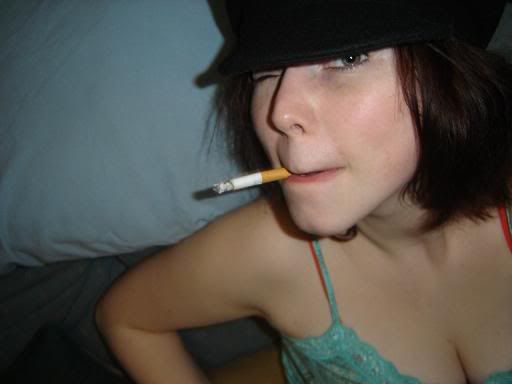 i felt like a mother, or a pirate.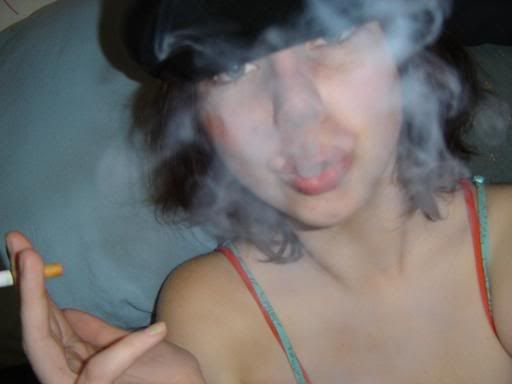 so stessed.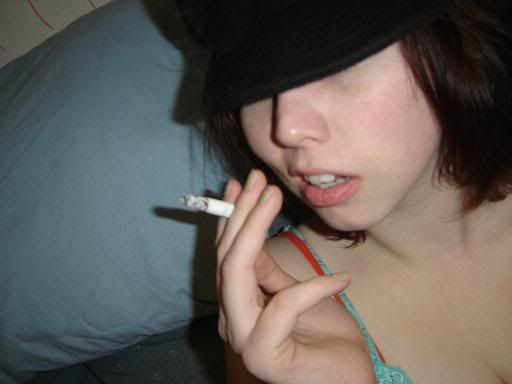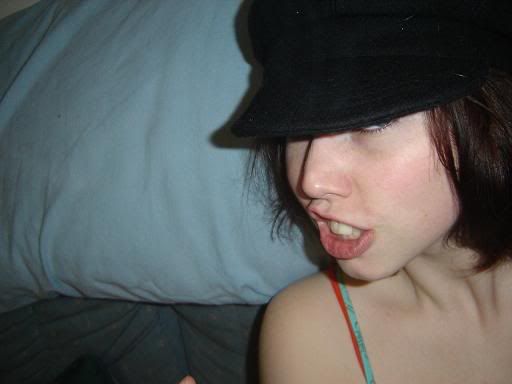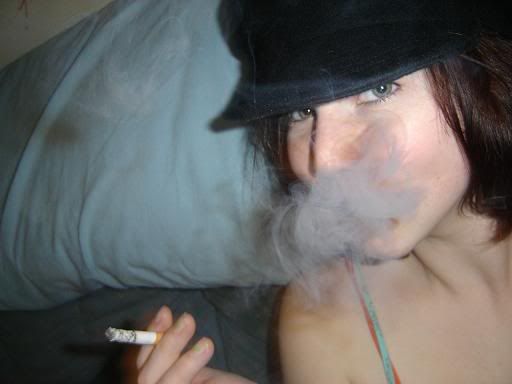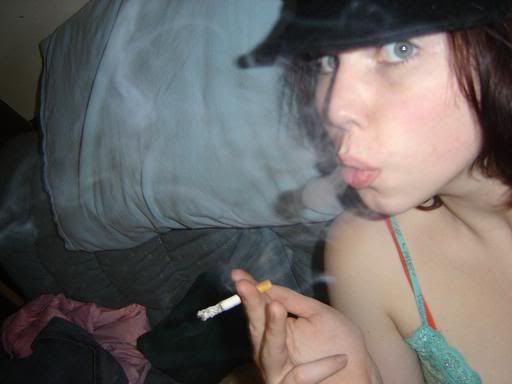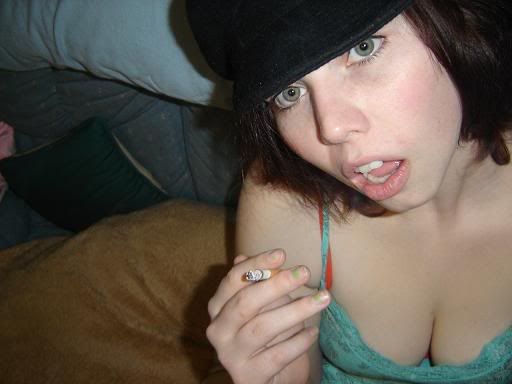 and scene. in every sense of the word.